Introducing Our Newest Member of Our Team: Barney Brugger
Stebnitz Builders is excited to introduce the newest member of our team, Barney Brugger.
Barney joins us as a Remodeling Consultant, with extensive experience in the construction industry. Over the past twenty-seven years, Barney has served as the building inspector for the City of Lake Geneva and neighboring communities. In this position, he has ushered hundreds of homes and businesses throughout the building and remodeling processes and was committed to ensure that construction was done in a safe manner, consistent with all applicable building codes, and completed in a way that would last for years to come.
"When I made my decision to retire from building inspection, I began looking for an opportunity to remain active in the construction industry. I wanted to continue to use my knowledge to help people make sure their construction projects were done right," explains Barney.
"I saw the opportunity to do just that with Stebnitz Builders. I had seen the quality and workmanship they put into every job I saw as an inspector. I had also gotten to know some of the Stebnitz family on a personal basis and knew they were quality people as well. It was an easy decision, a perfect fit."
Barney joins us with his wife of thirty years, Nancy, two daughters, Katie and Molly, and the family dog, Sunny. Barney and Nancy also have three grand-dogs, Governor Wiggle Butt, Winnie Pupalupagus, and Riley. This September, Barney and his wife traveled across Germany, including the famous Oktoberfest celebrations, with their daughter, Katie, and her husband, Joey.
Join us in welcoming Barney and his family to our Stebnitz Builders team. We look forward to you getting to know him. We are confident you will be as impressed with him as we are.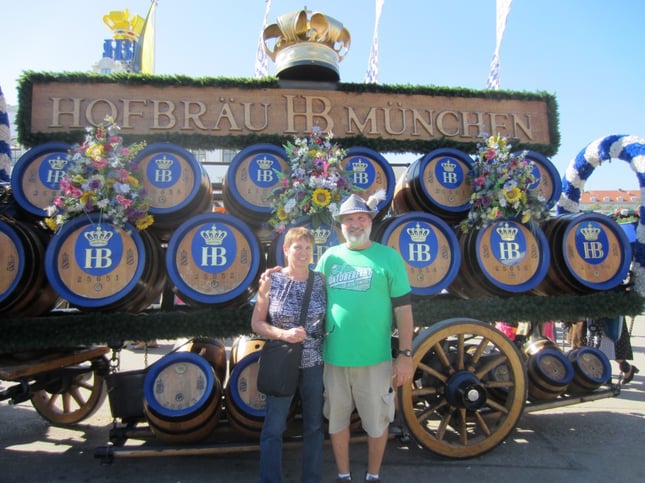 If you are considering a remodeling project, give Barney a call at 800.410.8027 or email him at Barney@StebnitzBuilders.com and use his many years of experience to guide you through a memorable experience with Stebnitz Builders!
Stebnitz Builders
Perfecting the Art of Listening
You Might Also Be Interested In: