Protect Your Home as the Weather Changes: Post-Summer Home Care Tips
The key to successfully maintaining your home is consistency. Trust me, you would rather consistently care for your home than be surprised with a large inconvenience, or worse, a bill. The extra time and effort could save you in the future, so follow along to see some common Fall home care advice!
Landscaping and Exterior Care
Rake Your Leaves
The most familiar fall chore is also a very important task that, if done correctly, can lead to a more beautiful lawn after the winter months in Wisconsin. You do not need to have a spotless lawn with every leaf managed. However, a thick covering of leaves can lead to moisture being trapped on top of the grass, which can then lead to mold.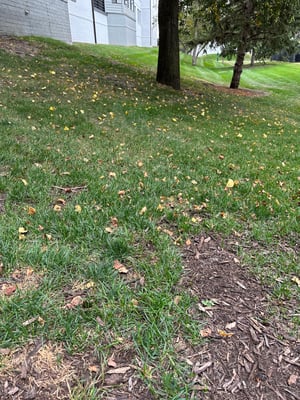 The best practice is to leave a light layer of leaves around shrubs and trees to provide some natural mulching. If you have some leftover leaves, they'll work to protect the landscaping over the winter and be ready for the next year.
Check Your Gutters
As the leaves fall, it is important to ensure your gutters are clean and unobstructed, so you can maintain proper drainage during fall rains and winter melting. If you are entrusting this project to a gutter company, have them inspect your gutters and downspouts for any repairs that need to be taken care of. Also, check all downspouts for a free flow and ensure they are emptying out far enough from the house to not cause any leaks against your foundation.
Close Up the Summer Water Fun
When the weather gets colder and you start to change out your closet, it likely spells the end of lounging by the pool or playing in the sprinkler. Close up your pool and prepare it for the winter months, so the job is done before it gets too cold. After you shut down the pool, make sure you also drain outdoor faucets and put away your hoses to keep them from freezing in the winter.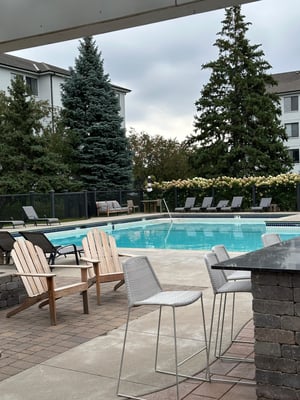 Inside Your Home
Take Care of Your Systems
If you have central air, have it serviced before the winter after a long summer of work. Many people have this done at the same time they are having their furnaces checked before the winter months. If you have a window unit air conditioning, remove it and ensure the window is closing properly.
You will also want to check your air filters and test your thermostat. Make sure your home is ready for the fluctuations in temperatures - especially those cooler evenings.
Chimney Care
If you had your chimney inspected and cleaned in the spring, you are all set and don't need to worry. If not, make sure to hire a chimney sweep to inspect and maintain your chimney before using your fireplace again this winter.
If you have a direct-vent fireplace (vented out the side of the house) It is also important to ensure the sealed unit is cleaned and running efficiently.
Windows and Doors
To conserve energy and save yourself on bills this winter, walk around your home and check your doors and windows for drafts. If you are experiencing abnormal drafting, you will want to caulk the door and window frames as you see fit.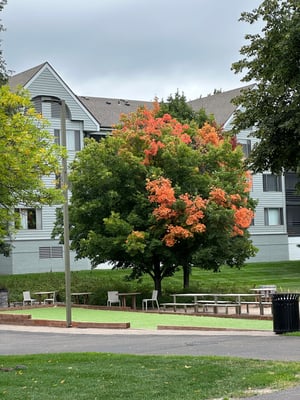 Time to Start Inside Projects
Our team is finishing a number of exterior projects as the weather begins to turn, and once the winter hits, it will be the perfect time to start working on your interior projects. If you are considering a kitchen or bathroom update, now is the best time to start those conversations. Fill out the form by following this link or give us a call at (262) 723-7232 to have the first conversation about your project!!
If you are looking for more home maintenance tips, check out this article from the New York Times!