Acting Quickly to Ensure Disaster Doesn't Last
You spent years dreaming about renovating your home of yesterday to best fit your lifestyle of today, and you worked hard to find the right team to turn those dreams into a reality. Countless hours (and dollars) were spent to get every detail, perfect. Your remodeling company has also spent months meticulously crafting the details of your home improvement project and executing the plan to ensure every detail is captured in the build. Precious time and money have been invested into making this the perfect home for you and your family. Everything turned out perfectly.
Unfortunately, the story doesn't always end with you and your family living in the new space, without worry, for the rest of time. Sometimes things happen that are outside your control.
This was exactly the situation for one of our clients this December when Southeastern Wisconsin had a terrible cold snap, right before Christmas. Since their recently remodeled home was not their primary residence, they had no idea a pipe had burst, causing their entire first floor to flood. All the custom work had been ruined and would need to be replaced.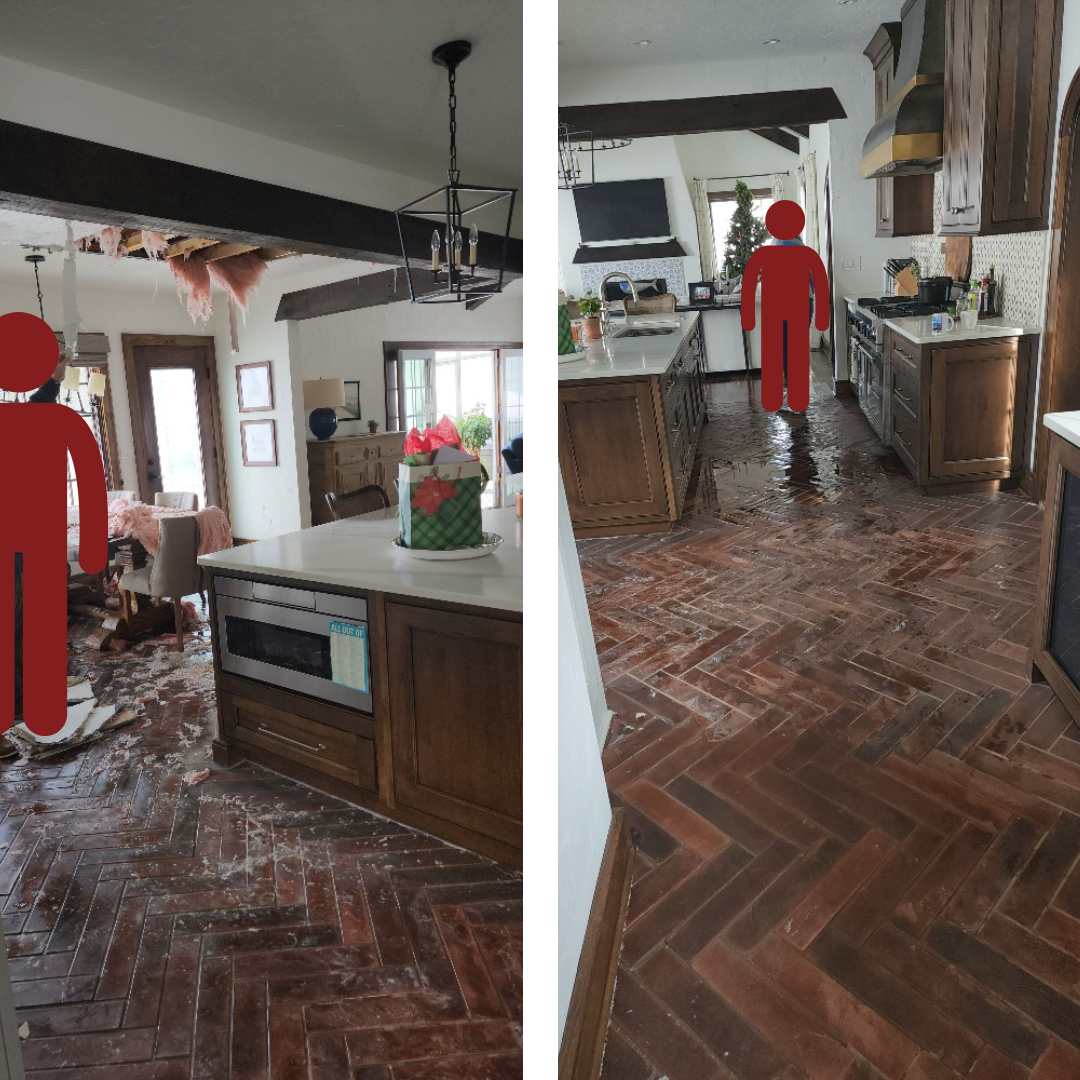 When our clients found the disaster, they immediately called us to see if we had any ability to help them. Their remodeling consultant, Jeff Auberger, and Production Manager, Ryan Hibl acted right away to have our team control the situation, so no further damage could occur, and removed all the damages in preparation for a full restoration.
Our top priority was to ensure our client's home was taken care of. Carpenters were reassigned as quickly as possible, and Jeff dropped what he was doing to assess the damage and begin work with ServiceMaster for their water remediation services. He was also instrumental in guiding our clients through the process of working with their insurance company. This can be a stressful process after an incident of this size – even for the most experienced homeowner. The emotional toll after a loss like this can be a tough mountain to climb.
We worked with the insurance company and expedited our project development process to keep our clients at the front of the insurance company's list. With our advice and providing all the necessary documentation the insurance agency required, our clients were able to receive the coverage needed to clean up the damage and rebuild their home, back to the way it was prior to the flooding.
By summer, our clients will be back in their home and, we're certain, ready to move on from this unfortunate chapter.
Here is what our clients had to say about their experience:
"At the end of 2022, we walked into water pouring into our newly renovated kitchen. It was devastating as we had just completed an extensive renovation in that area with Stebnitz Builders, in 2021. We immediately called Ryan with Stebnitz for advice and within one hour had 7 people in our home! They wiped down woodwork and cabinetry on the entire first floor.
They continued to support us in every possible way from hands-on work in the home to complete coordination and submittal of costs to the insurance company. They worked tirelessly and cannot imagine what we would have done (and also the work we would have had to do) without them!! Thank you to the entire team at Stebnitz, but especially Ryan and Jeff for their help and attention to detail.
We are now well on our way to having our home back for the summer!"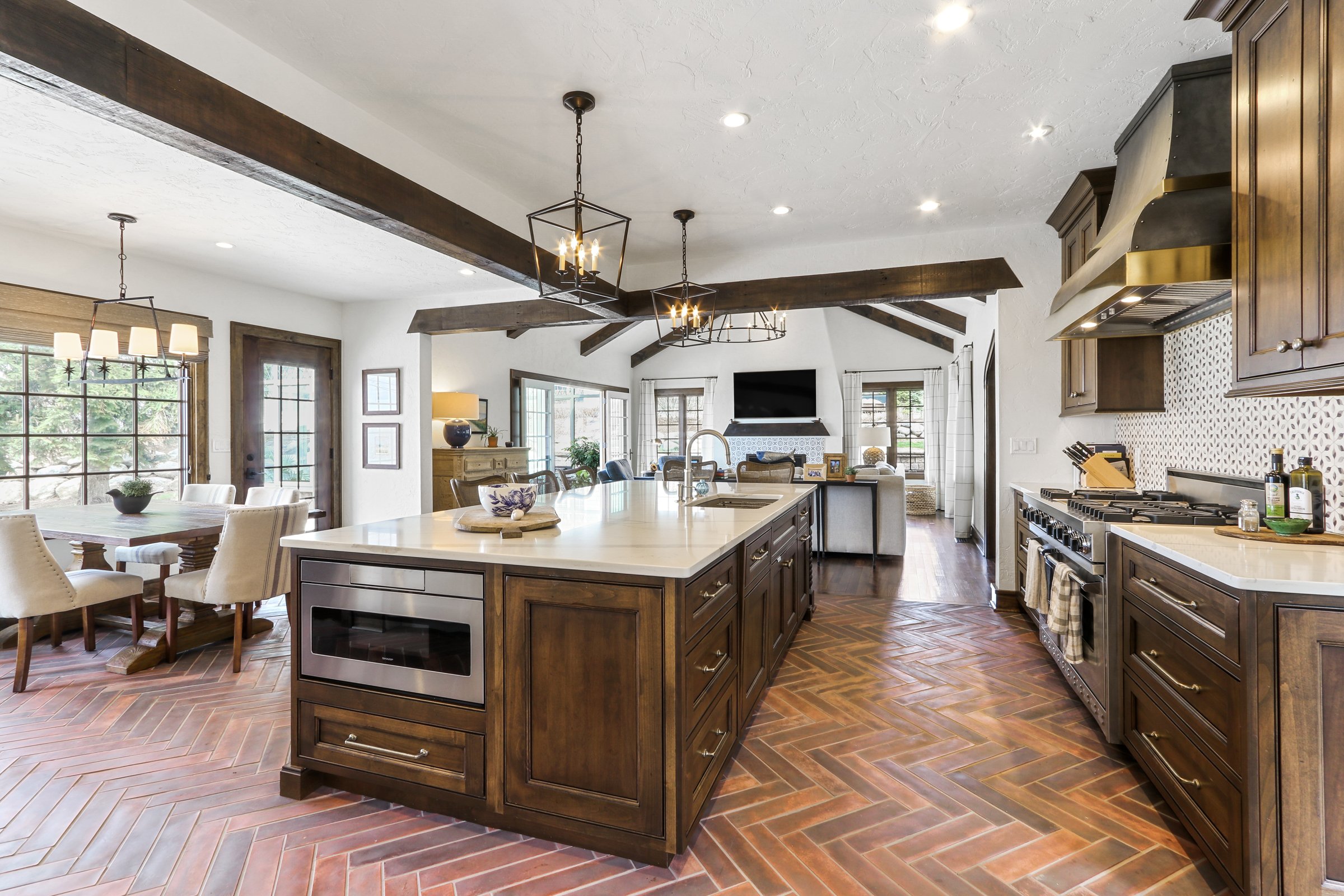 Working with Stebnitz Builders not only affords our clients a wonderful design and construction experience, but it also comes with the peace of mind they will be cared for throughout the project, and beyond. We hope all our clients have nothing but wonderful experiences in their homes, but when the unfortunate happens, Stebnitz Builders will be there, by their side, every step of the way.