Perfect Places to Dock and Dine in the Geneva Lakes Area
As the weather improves, we flock to the lakes to enjoy the beautiful scenery that Wisconsin offers during the summer months. We spend our time lounging on pontoons, cruising on jet skis, and fishing in our favorite spots. However, it is tough to spend a full day enjoying the lake without grabbing a bite to eat. The best way to do this without interrupting the flow of your day is by stopping at a lakeside eatery. These spots are perfect for a pit stop on the lake because they offer a place for their customers to dock their boat while they grab a bite to eat and a refreshing drink!
GENEVA LAKE
When on Geneva Lake, one of our favorite stops is Gordy's Surf Shack. Located on the Fontana lakefront, the Surf Shack offers a selection of quick food items and a wide range of beer, hard seltzer, wine, and cocktails. This fun spot is open from 12 P.M. to 6 P.M. every Wednesday to Sunday from Memorial Day to Labor Day. For more information, check out their website.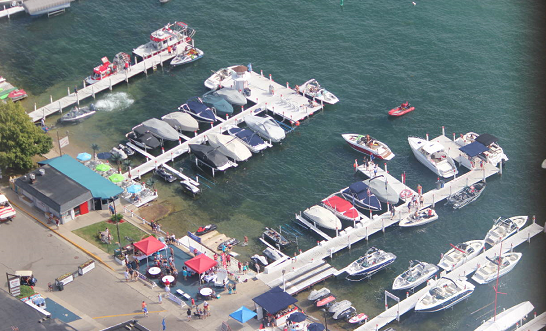 If you are looking for a more formal spot to stop on the lake, be sure to check out the Grandview Restaurant at the Geneva Inn on Geneva Lake. The Grandview offers both indoor and outdoor seating options with truly amazing views of the water. They offer expertly crafted meals that are inspired by seasonal tastes and Wisconsin specialties at the core of their dishes. They also offer adventurous options for people that are looking to step outside their comfort zone. Learn more about the Grandview at their website!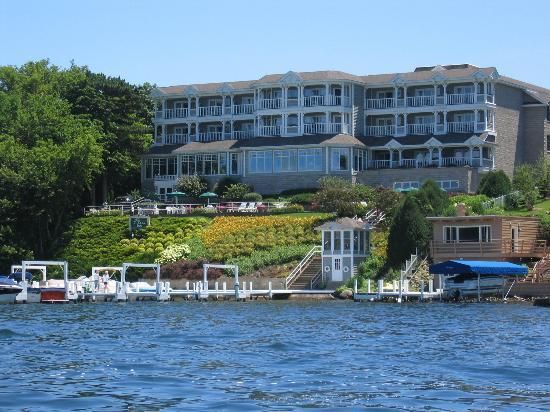 Another place Geneva Lakes area has to offer is Mars Resort. Located on Lake Como, Mars offers delicious BBQ ribs and other pub style food, such as fantastic burgers. It has been around since the 1920's and it has recently been renovated to give it the feel of a 1950's supper club while maintaining the quality of the restaurant. Mars offers great outdoor entertainment which allows people to enjoy their evening while looking over beautiful Lake Como. Mars is the perfect place to dock your boat and enjoy an amazing night.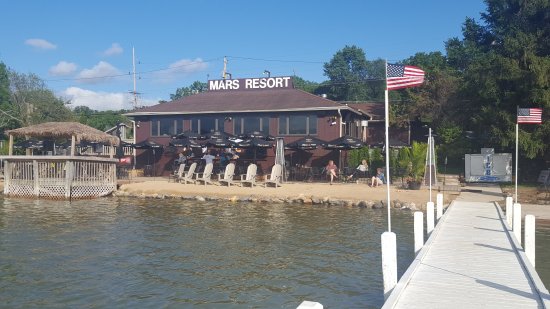 DELAVAN LAKE
We also enjoy spending days on Delavan Lake, and when we need to get off the lake to grab refreshments, we head to the Inn Between. Located next to the Delavan Lake Yacht Club, it offers a great lake view with outdoor seating which allows you to continue to enjoy all the lake has to offer. The Inn Between is open daily at 11:00 A.M. and it offers a menu for both lunch and dinner, and it has a full-service bar that closes at 2:30 A.M.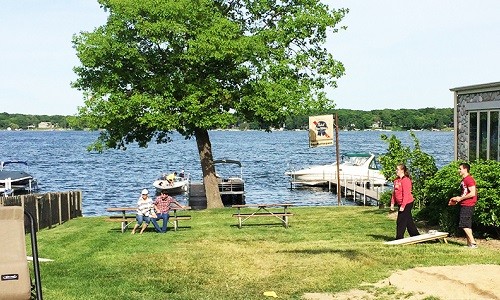 LAUDERDALE LAKE
Another amazing local lake to spend time on is Lauderdale in Elkhorn. When we are spending our daysoff on Lauderdale Lake, we love stopping in at The Lauderdale Landing. Its vacation atmosphere makes it the perfect place to stop during the summer months. It offers outside seating and outdoor games to play while you wait for your food, so there is never a dull moment when you head to the Landing. If you are looking for gas on the lake, you can also refill your tank while you are eating in their great restaurant.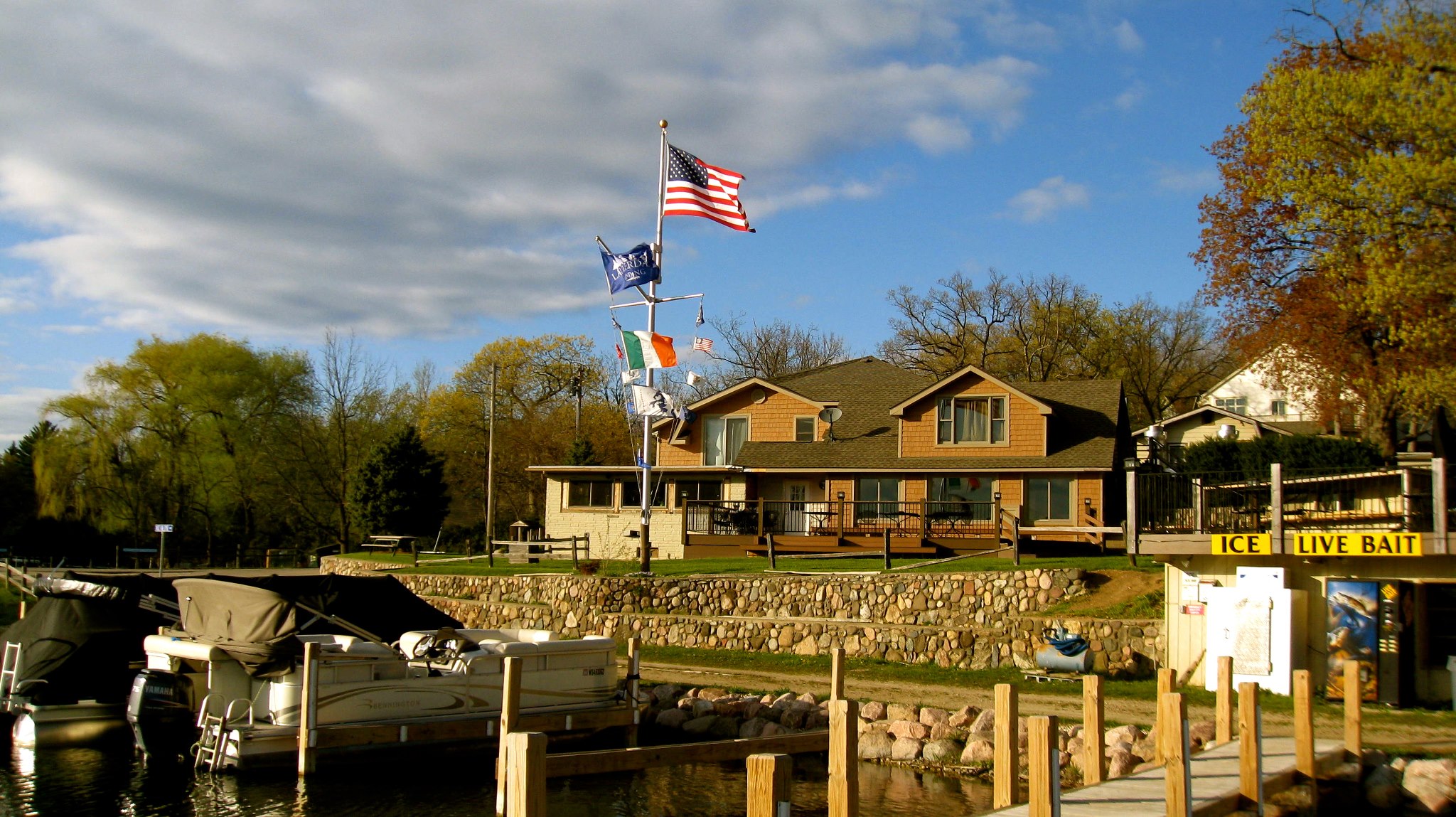 If you are spending time on the lakes of Walworth County, be sure to stop in at any or all of these places to fulfill your needs while on the lake. These spots make it easy to dock and dine when you need a little break from the sunshine and water!