Three-peat!! Stebnitz Builders Voted "Best of Walworth County" Three Years In a Row
Stebnitz Builders was voted the 2012 "Best of Walworth County" in the Remodeling Contractor category! This year's first place finish marks the third year in a row that we've been given that honor. Thank you to all who voted Stebnitz Builders as their contractor of choice again this year.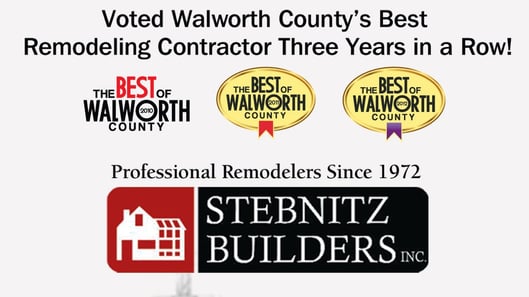 We're honored to have so many people continue to support us, believe in the work we do, the experience we provide our clients and the professional renovations and transformations we do to match the homes people live in with the life they live. We look forward to continuing to earn your trust and hope we can make it a four-peat next year!

You Might Also Be Interested In: