Baths of Dona Maria de Padilla, The Royal Alcazar palace - Sevilla
This is a great image of a bath design that Stebnitz Builders discovered on Architecture and Design's Facebook Fan Page that was shared from design-dautore.com's Facebook Fan Page.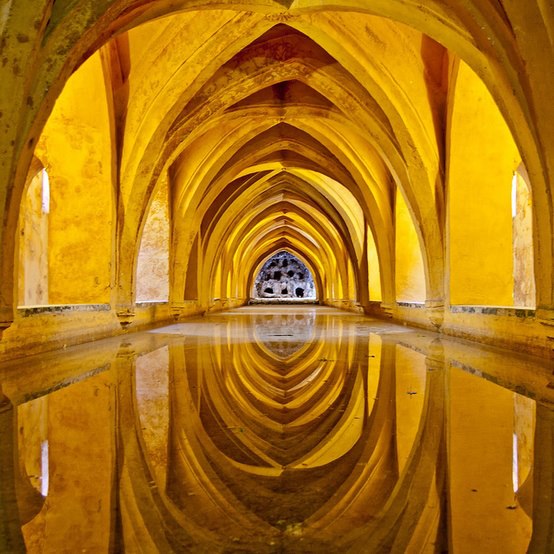 In a cool grotto nestling beneath the gardens, just before the exit, you'll encounter one final surprise: the spectacular, reflective, freshwater baths of Dona Maria de Padilla.
These exceptional cold-water baths, Banos de Dona Maria de Padilla, nestle beneath the Alcazar de Sevilla. Credit: John Picken. (Resource: http://www.exploring-castles.com/alcazar_castle.html)
Design-dautore.com is a great site to check out.
According to DDA's facebook site, they are an "E-MAGAZINE THAT TAKES YOU ON A VISUALLY EXQUISITE JOURNEY INTO THE WORLD OF DESIGN INCLUDING ART, ARCHITECTURE, INTERIOR DESIGN, FASHION DESIGN AND PHOTOGRAPHY. DDA'S PHILOSOPHY IS TO INFORM, INSPIRE AND FASCINATE WHILST EVOKING EMOTION, IGNITING PASSION AND STIMULATING THE SENSES."
Comment on what you think about this design below!
You Might Also Be Interested In: