7 Insights to Ensure a Great Remodeling Experience
Before you start ripping out kitchen cabinets or taking a sledge hammer to a bathroom wall, avoid costly errors by doing your homework, first. The key to a successful remodeling project and an enjoyable remodeling experience is hiring a contractor who is the best fit for you and your project. Here are 7 key components you should look for to determine who the best choice in contractors is for you and your home.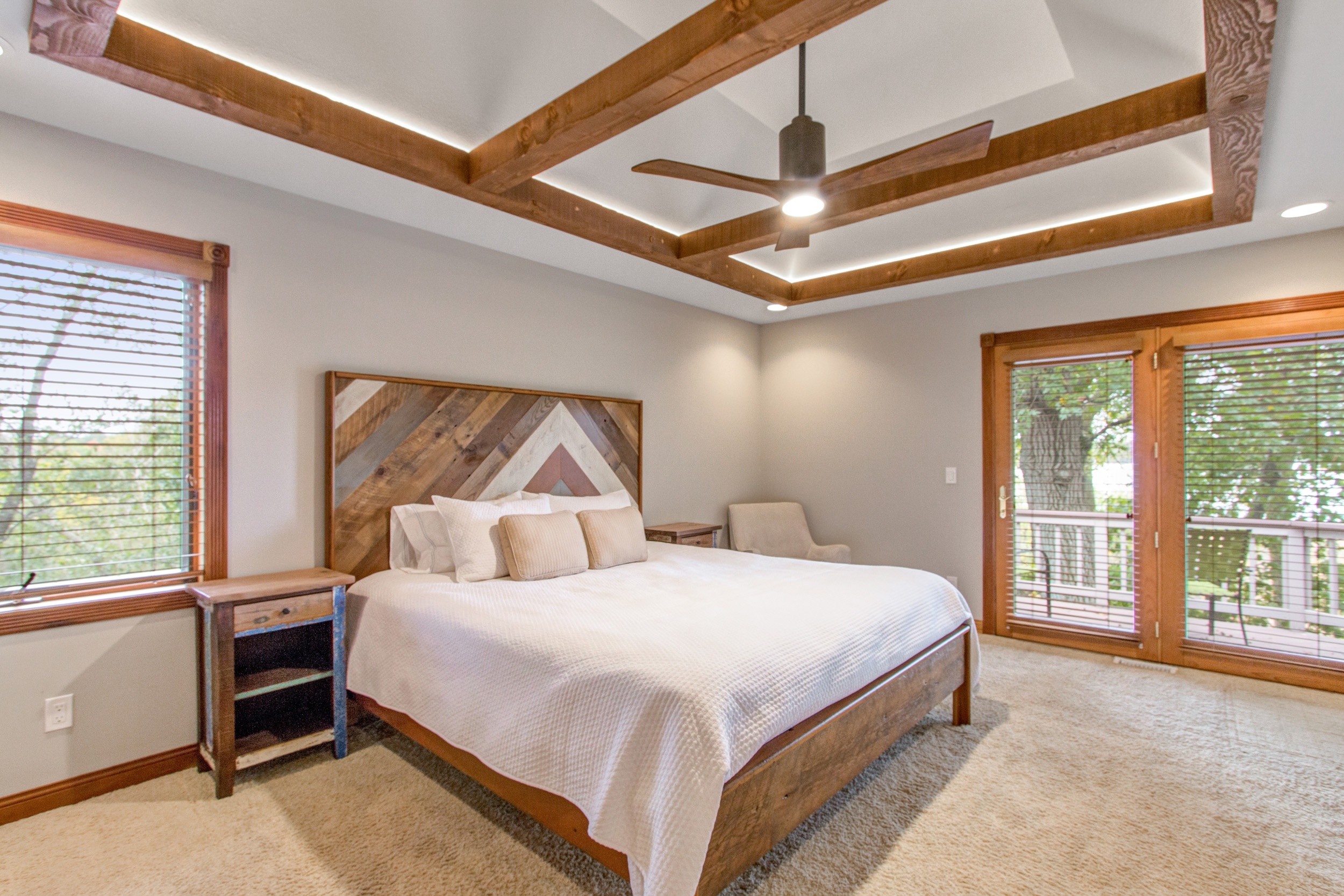 As important as it is to know which contractor is a good fit for you and the project you're considering, it's equally important to know which contractor is not. Spend time interviewing contractors.
Understand their system, their strengths and, most importantly, what other homeowners are saying about their experience with that contractor.
Warranty: Stebnitz Builders guarantees our workmanship for five years. The industry standard is only one year. Our warranty, quality of craftsmanship and attention to detail are the reasons many of our clients keep coming back to us with multiple projects.

Care for You & Your Home: Dust can be dangerous! The majority of our clients remain in their homes during their remodeling projects, so it's critical that we're proactive with dust containment. Dust can permeate every part of your home if your contractor is not using the proper methods and tools to prevent infiltration. We use the BuildClean HEPA Dust Control System for healthier remodeling conditions for you, your pets and for our team. Read more about our Dust Control System.


Project Efficiency: The three key principles Stan Stebnitz committed to in 1972 resonate within our team today, always do what's right, provide service like you expect to be served and NEVER walk-away from a project. That's why the

team assigned to a project stays with that project from start to finish. One project, one team.




Communication: The company culture at Stebnitz Builders encourages regular client communication. Our team of consultants, production managers, carpenters and office staff all pride themselves on proactive and responsive communication.



"Our clients want and deserve to be in-the-know. Remodeling can be a scary and invasive process; our level of regular communication and availability make us a 24-7 home adviser and information funnel for our clients and homeowners. Phone, text, e-mail, go-to-meetings, messenger, and face-time, just to name a few, make us reachable and accessible," said Chris Stebnitz.



Reputation & Reviews:

Stebnitz Builders has been a Guildmaster Award winner consecutively since 2014.

Read what over 200 clients have said about working with Stebnitz Builders.

"We love the transparency Guild Quality provides us in our efforts to continually improve. Our 99% referral rate from those client surveys has earned us our 4th consecutive

Excellence in Customer Service

and another

Guildmaster Award …

I couldn't be more proud of our team," said Chris Stebnitz.
Depth of Organization:

Who's on your contractor's team or is it simply one carpenter with a cell phone?

T

he layers of support Stebnitz Builders provides during your project is unmatched. Those layers start with your Remodeling Consultant, a design and project development team, production management team, including your own lead carpenter and his team, a production manager to oversee the progress of your project and a knowledgeable office support staff that can assist with you project as needed. Feel free to stop in or call our office between 6:30 a.m. to 4:30 p.m. Monday through Friday for additional information.


Licensing, Certification & Recognition: Make sure you research the abbreviations behind your contractor's name. They can represent certifications from local, state and national trade organizations. Stebnitz Builders maintains all of the contractor licenses and required insurance coverage required by the state of Wisconsin. Above that, we have earned the distinction as a Certified Aging-in-Place Specialist. This ensures our clients have the most up-to-date information on what it takes to allow them to stay in their homes longer and more safely .

For six years, we have earned the Best of Walworth County for "Best Remodeler" and have won the Best of Houzz five straight years for "Customer Service". View all of our affiliations here.

Understand who your contractor really is and how they are prepared to provide you with a remodeling experience second-to-none. Most homeowners will only remodel once in their lifetime. Make sure your experience is one you will enjoy and remember fondly, years down the road.
If you are interested in a home improvement project of any size, we're here, ready to listen! Call us at 262-723-7232 or click here to fill our our Getting Started form.
You Might Also Be Interested In: