How Much Does a Bathroom Remodel Cost in the Lake Geneva Area?
The bathroom is where you start and end your day. It should be your own personal spa to unwind and relax. Stebnitz Builders has been remodeling bathrooms for over 45 years in the Walworth County area, including Lake Geneva, Delavan, Elkhorn, Williams Bay, Fontana, and more. When remodeling your bathroom, there are many things to take into consideration when planning for your new space, including how much should I budget?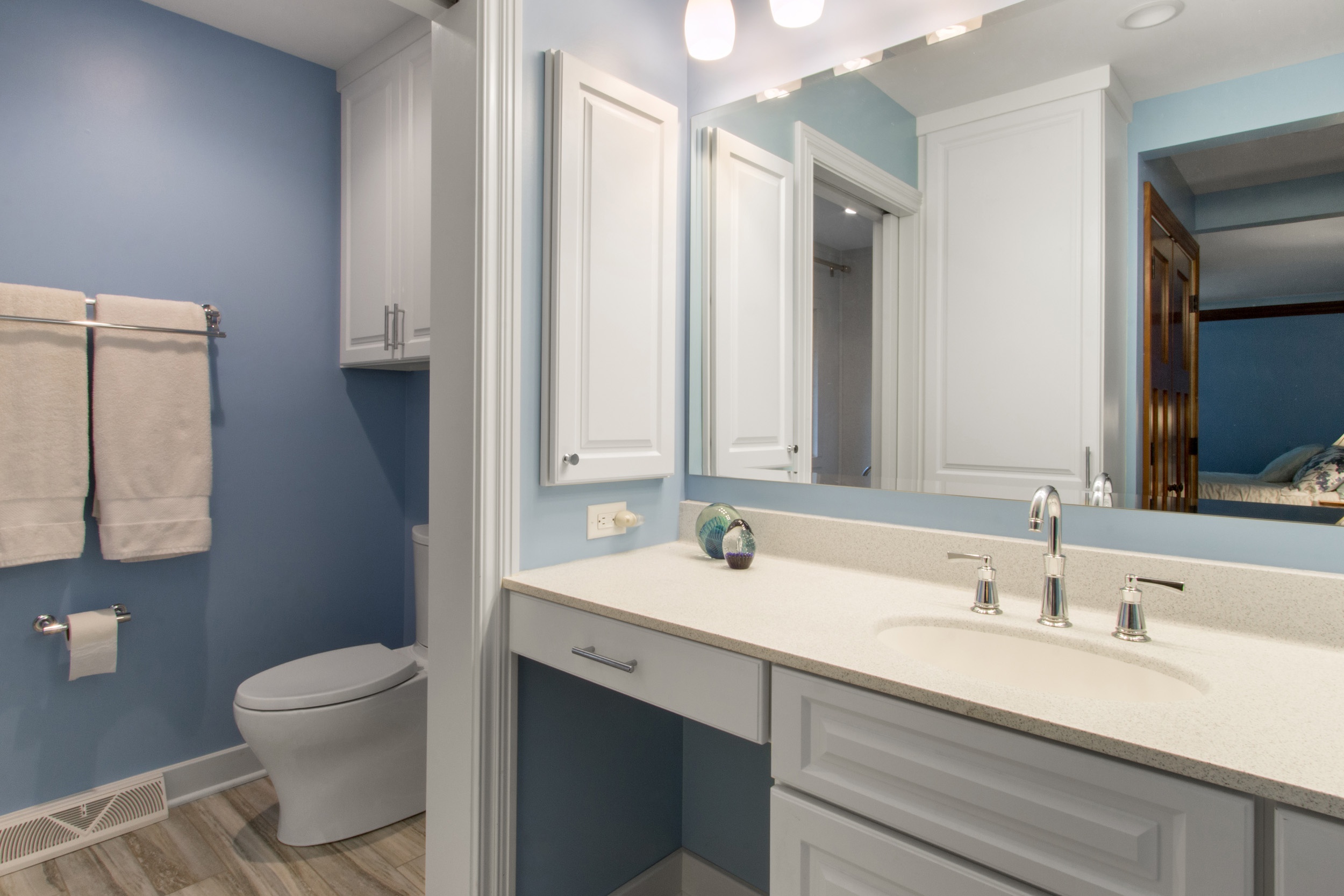 Here are a few things to think about:
Will you and your spouse use the space at the same time?

How many times a year do you use your bathtub?
How long will you plan on living at the house?

What does your daily routine look like in the morning and evening?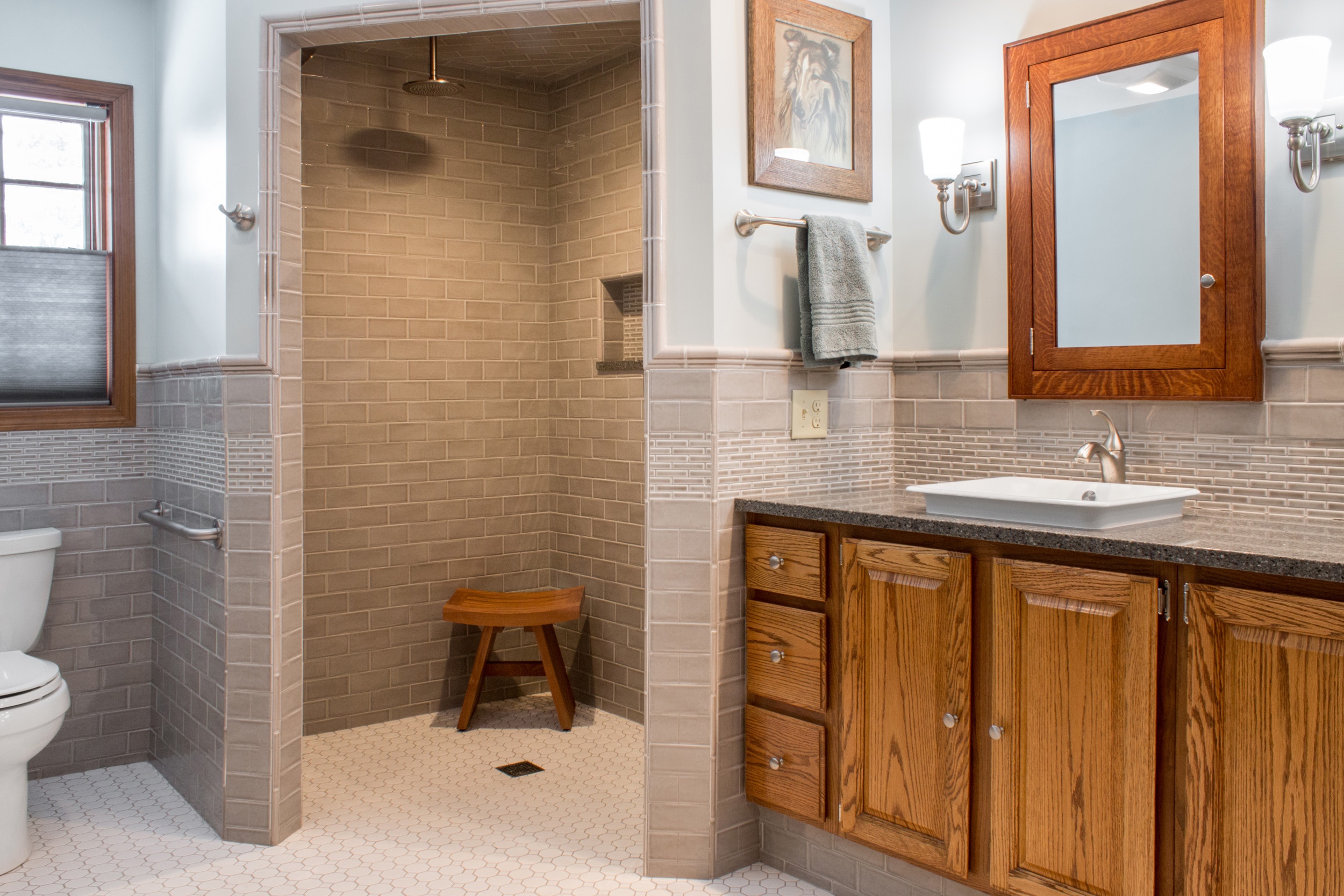 What does a bathroom remodel project cost?

In order to provide you with an idea on cost, we'll use Remodeling magazine's 2018 Cost vs. Value report, which offers estimates for the major US metropolitan areas, with Milwaukee being the closest to our service area. Remodeling's report breaks the project cost down into 2 categories, upscale and mid-range. The average cost for a mid-range bathroom remodel is $20,768 and the upscale bathroom remodel is $64,105. These costs are right in line with what we are experiencing with our current bathroom projects. Keep in mind, an upscale bathroom addition averages $86,107.
What's included?
Design, labor, materials, flooring, vanity and cabinets, lighting and plumbing fixtures, permits and painting are typically included in that price. The cost of your bathroom project is highly dependent upon the size of your bathroom, the level of finishes you choose, and the complexity of the project. Keeping the same layout and simply swapping out the vanity and tub can keep a bathroom project in the mid-range price point. Moving the location of the toilet, adding a larger, tiled shower with glass door and customized built-in cabinets can bring a bathroom remodel project into that upscale price range.
The bathrooms featured on this page were all in the $40,000 - $70,000 range because of either the high-end materials selected or complexity of re-configuring the space.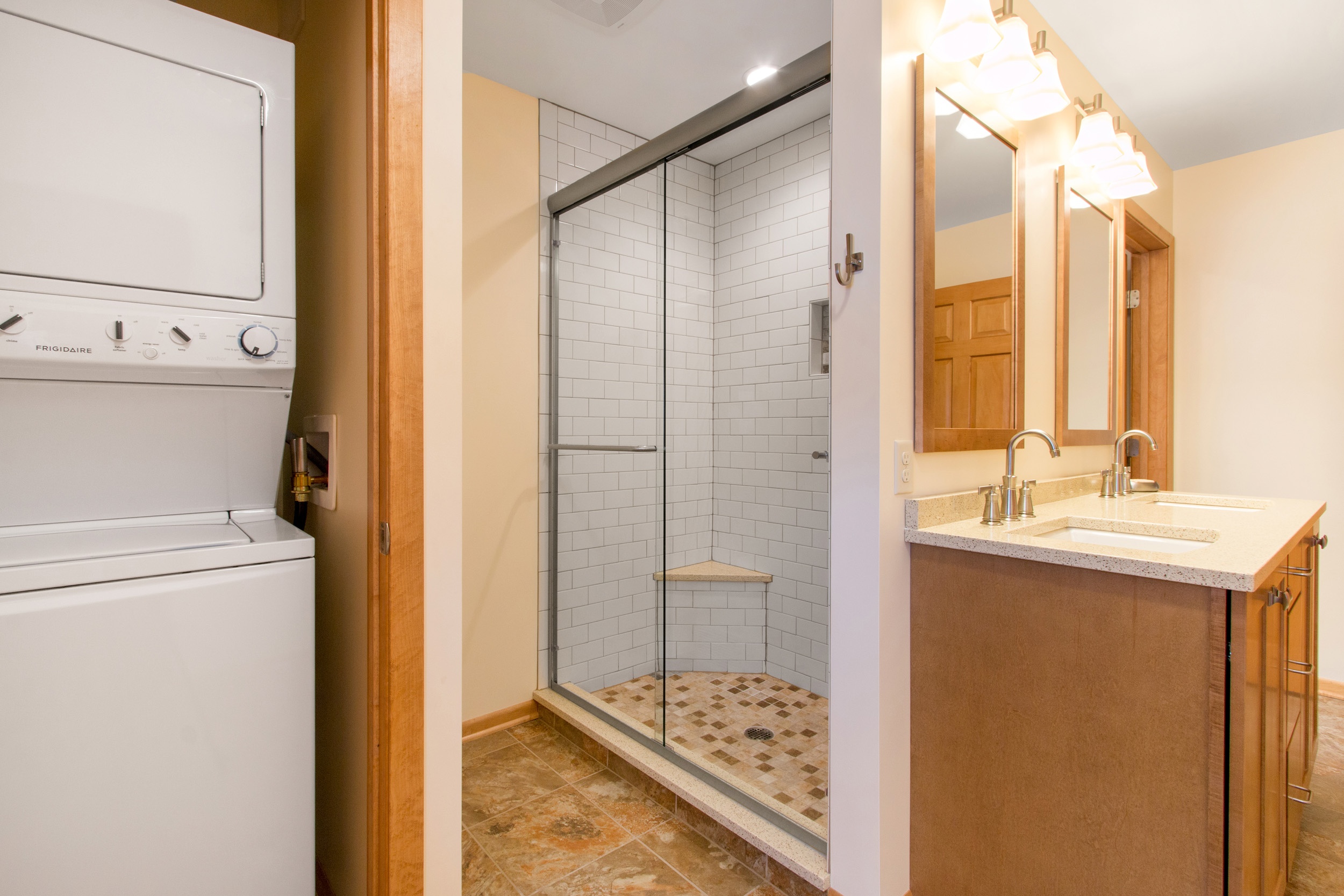 What factors affect cost?
Custom Cabinetry and Hardware:

Custom cabinets have no limitations. You select the style, materials and finishes. Stock cabinets come in predetermined sizes and if a cabinet doesn't quite fill the space, you'll have to add a filler piece to close the gap. Custom cabinets are built to specifically fill the space, eliminating the need for fillers. Furniture style vanities with feet at the base are trendy but will add to the cost.
Re-configuring Spaces:

Bathrooms in older homes may have been very functional when they were built, but as life has changed and the way we use our bathrooms has certainly changed, most do not have the modern features homeowners are looking for today. As an example, we receive several calls a year to discuss removing jetted tubs that were popular in the 1980's and 1990's and replacing with larger, tile showers. But, keep in mind, that can increase the budget substantially.
Additional Plumbing and Electrical:

Changing the location of the toilet and vanity can involve moving water lines and potentially moving or adding electrical outlets, which can also increase the budget.
Luxurious Features:

Adding radiant heat to the floors, double sinks and built-in medicine cabinets, rain head and steam showers can all make your bathroom a private oasis, but they also add to the budget.


The master bath is where you spend a fair amount of time getting ready to start your day, and with so many options available to make that space the very best it can be, planning is critical. It truly pays to work with a professional designer to make the most out of the space you have and the budget you're most comfortable with. While considering the cost of your bathroom remodel project, make sure your money is well spent and enjoy the space for years to come.
Ready to talk about remodeling a bathroom? Give us a call at 262.723.7232 or fill out this form to get started today!
You Might Also Be Interested In: