SkillsUSA Carpentry Competition
Our newest addition to the Stebnitz Builders team, Kevin Anundson, is at the National Leadership and Skills Conference this week in Louisville, Kentucky. He's on the advisory board and helped structure the mini-house plans that the carpentry contestants will be constructing and judged on.
Contestants will frame walls using wood and or steel studs, cut and install rafters, gable end overhangs, fascia board and soffit installation, install sheathing and or exterior siding and trim. Judging will be on accuracy, ability to read and interpret blueprints, workmanship, safety and the proper use of tools, equipment and materials.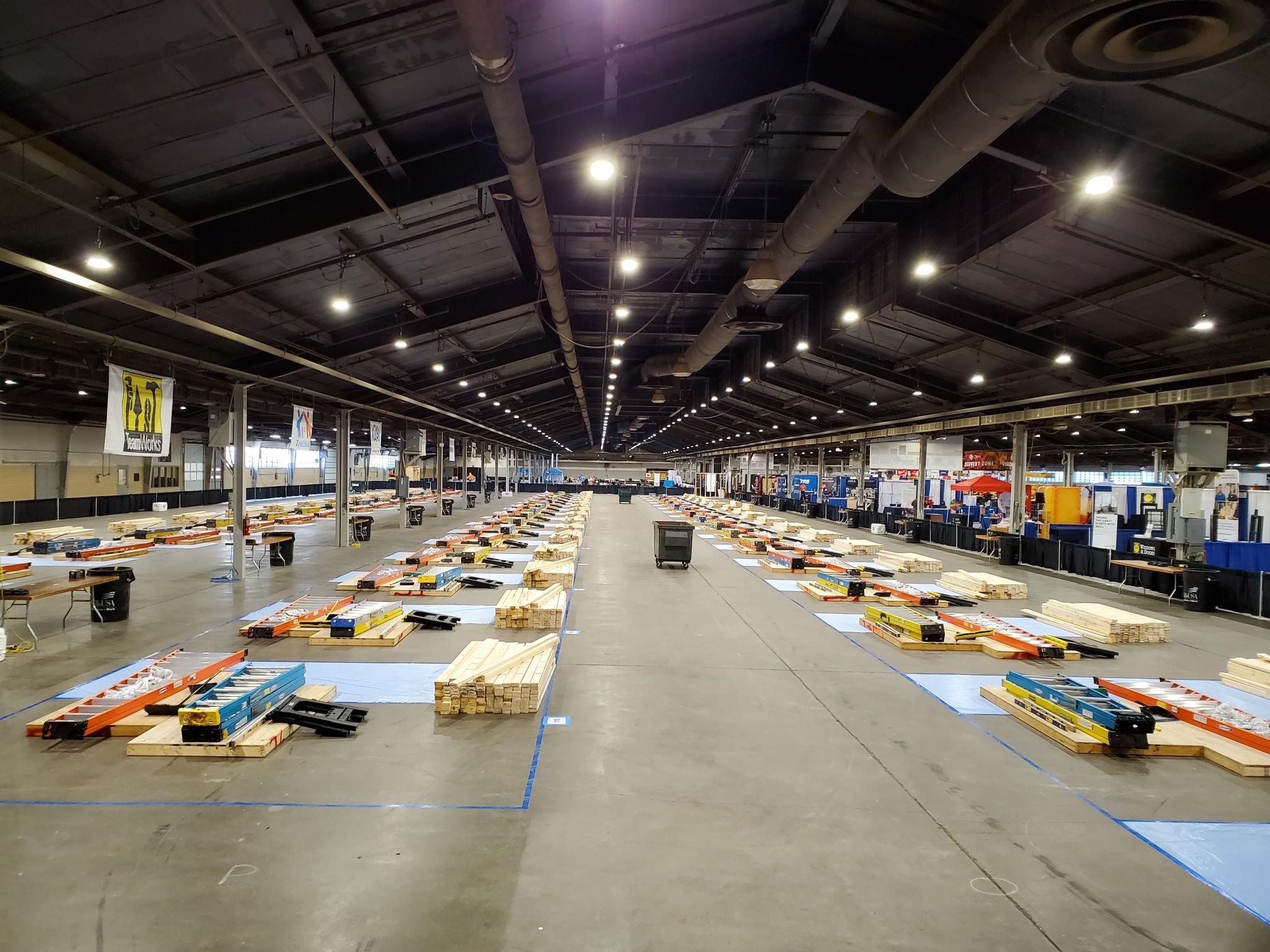 Set up before the competition begins.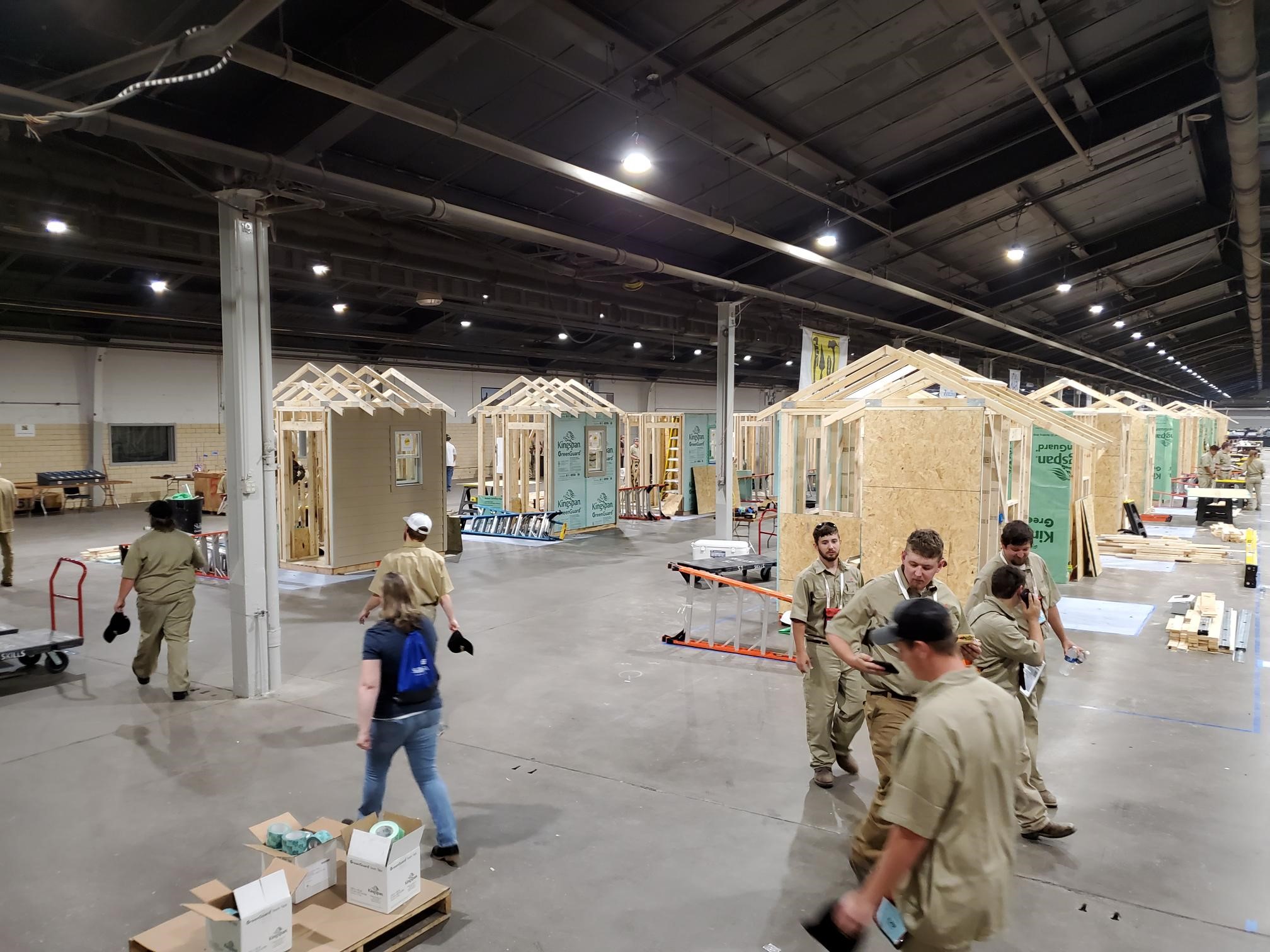 End of the first day.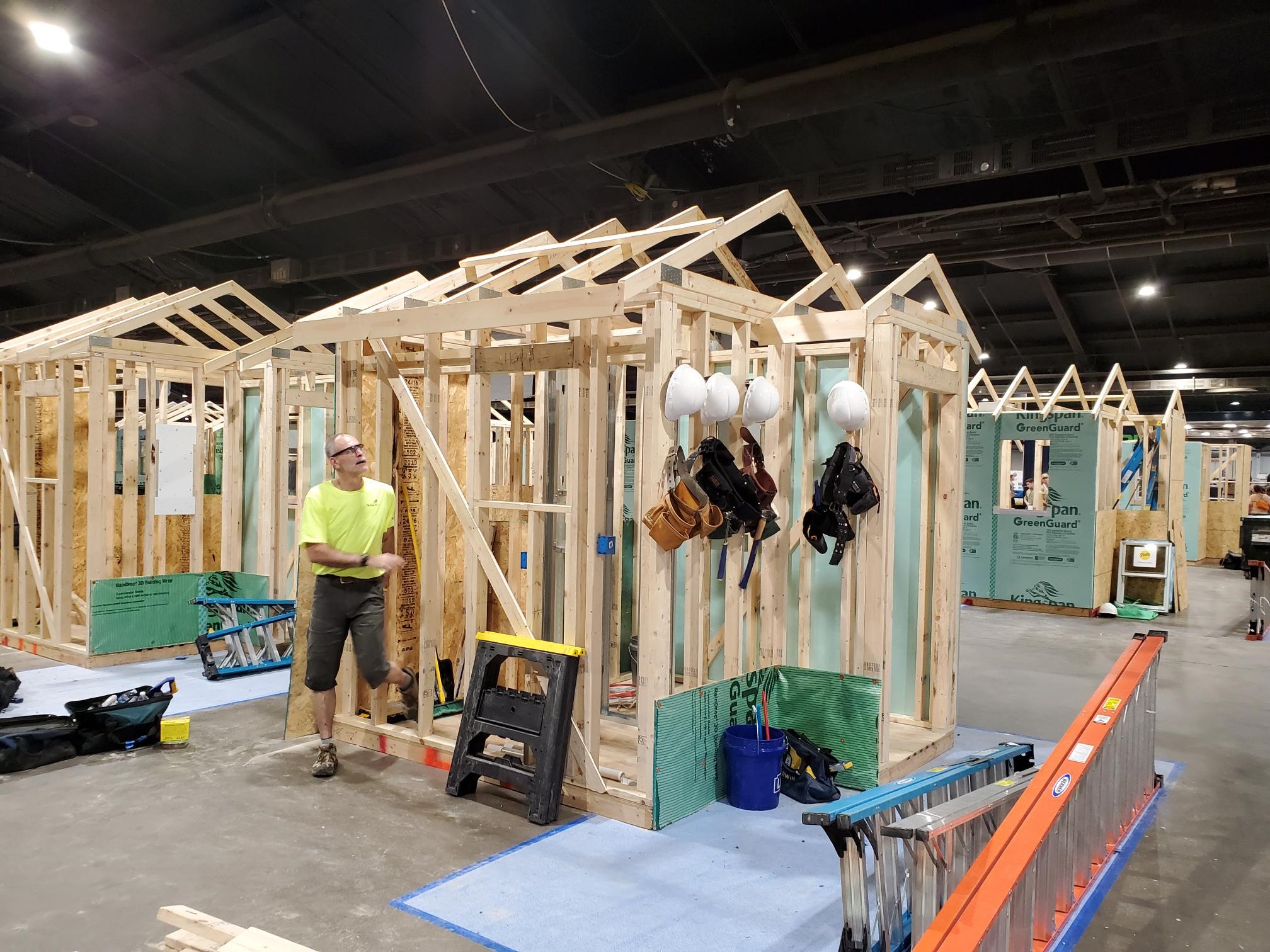 Another view from the end of the first day.
You Might Also Be Interested In: