Beautiful Transformation by Stebnitz Builders on S. Shore of Booth Lake
This East Troy home on Booth Lake had a few drainage issues that needed to be resolved, but one thing was clear, the homeowners knew with the proper design features, their property had amazing potential to be a fixture on the lake.
Backyard Redesign Facelift
Starting with a redesign of the backyard, including retaining walls and other drainage features, the home was then ready for a radical facelift. We redesigned the entry of the home with a timber frame portico/entryway. The entire portico was built with the old-world artistry of a mortise and tenon framing method. We also designed and installed a new deck and patio facing the lake, installed an integrated driveway and sidewalk system throughout the property and added a splash of evening effects with some beautiful architectural lighting around the house.
Lake View With Beautiful Stamped Concrete Patio
A Timber Tech deck with Radiance cable rail system was added off the side of the house to increase lake viewing opportunities and a beautiful stamped concrete patio was installed at the lower level of the house for additional lounging.
Razed & Rebuilt Detached Garage
Lastly, the original detached garage was razed and rebuilt with a new design that not only suits our client's needs, but is designed to complement the home's new look. The garage was built with trusses to create the tongue and groove wood cathedral ceiling and the storage area to the front of the garage. The secondary doors on the lakeside of the garage were installed to allow our client to drive his golf cart along the crushed granite pathways and to provide a stunning view of Booth Lake from the multi-purpose garage.
FOLLOW THE TRANSFORMATION
3D CAD DRAWINGS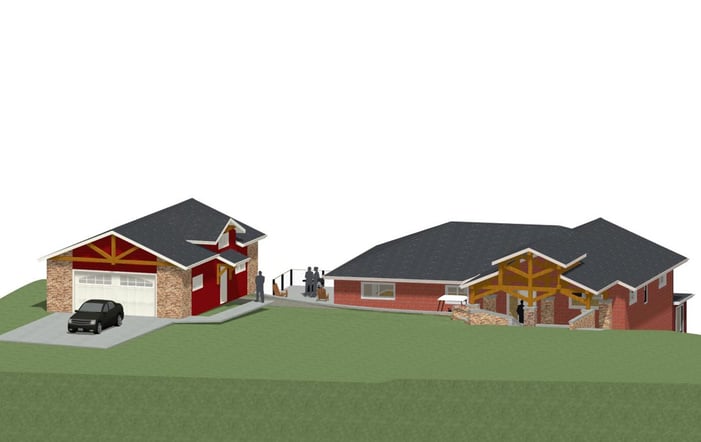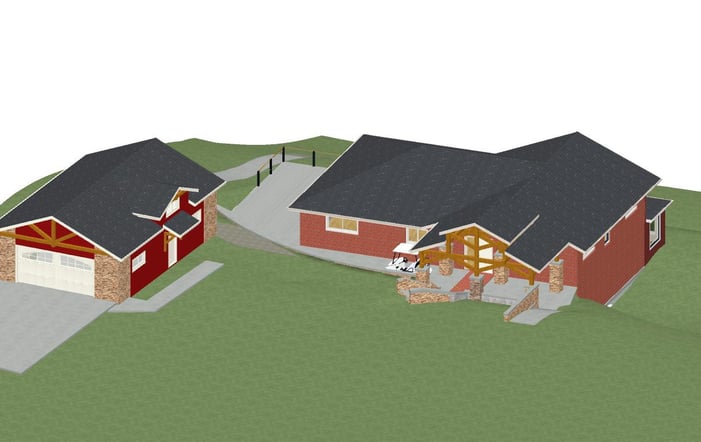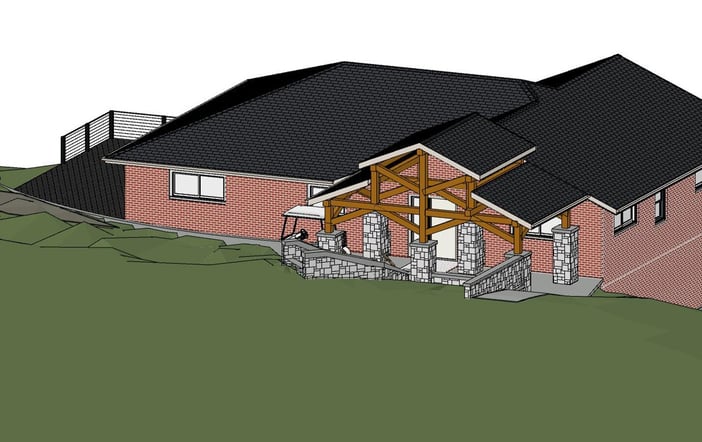 CONSTRUCTION PHOTOS
BEFORE & AFTER PHOTOS
BEFORE PHOTOS
AFTER PHOTOS
ADDITIONAL COMPLETED PROJECT PHOTOS
You Might Also Be Interested In: