Home Modification Tips & Considerations That Can Help You Age In Place
Your home may be exactly what you need right now, but how about in 10 years, or 20?
How to age in place: More consumers are thinking that far ahead. Almost two-thirds of baby boomers say they do not plan to move in retirement, according to a 2014 Demand Institute survey—and, of those, 62 percent have lived in their current home for more than a decade.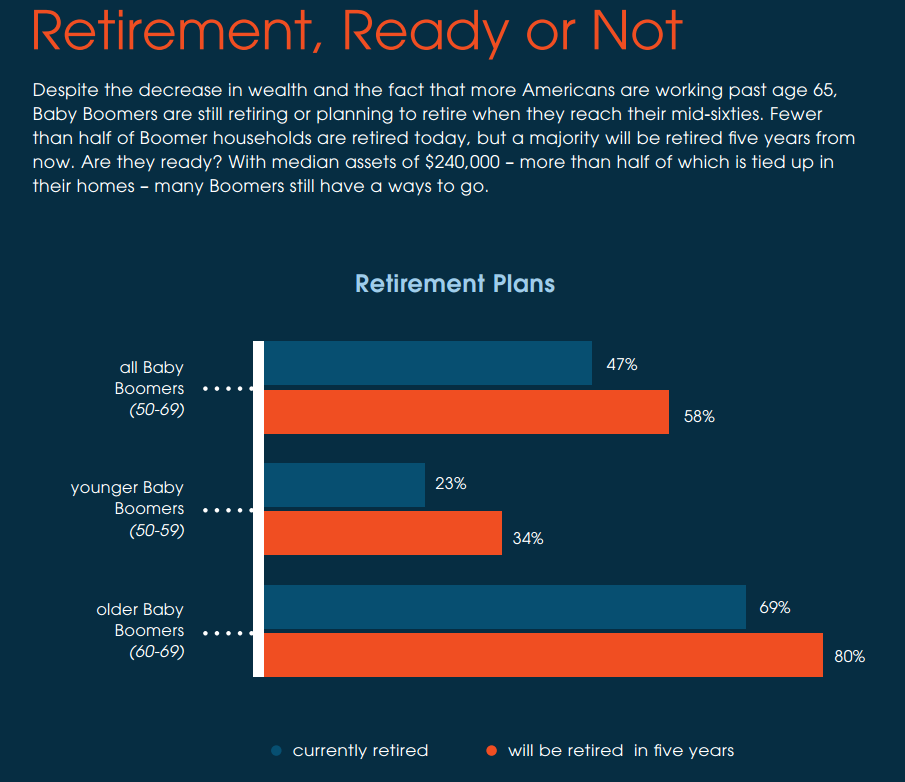 Not surprisingly, so-called aging-in-place renovations that make homes friendlier for older adults have boomed in popularity. A recent survey of remodeling site Houzz users found that 20 percent of staying-in-place seniors remodeled a kitchen last year and, of those, 60 percent made upgrades with aging in mind. Among the quarter of seniors who upgraded a bathroom, 69 percent made an aging or accessibility upgrade.
The good news? Design that's friendly as you age isn't necessarily going to be painful to your wallet—or your younger self's design aesthetic.
Reducing trip and slip hazards
Among Houzz users who took on an aging-in-place remodeling project last year, 20 percent installed slip-resistant flooring in the bathroom, 11 percent in the kitchen and 6 percent in other areas of the home. Twenty-nine percent removed trip hazards from their residence and 26 percent installed grab bars.
Reducing the odds of slipping comes down to smart choice of flooring material. "You don't put in those shiny, smooth surfaces," said a certified aging-in-place specialist. When picking tiles, look for those that have a higher coefficient of friction value, which means they provide greater traction. (A rating of 0.6 or higher meets Americans with Disabilities Act guidelines.) Flooring with ridges or low-pile carpeting can also be smart footing-friendly picks. Prices will vary by the materials chosen and square footage.
MetLife's Aging in Place workbook estimates two grab bars and installation will cost $250. But there can be some cost considerations. Bars should be graded to bear at least 250 pounds, said a certified aging-in-place specialist. Otherwise, they may come down with you rather than halt a fall. For the same reason, installation may also require more extensive work than simply bolting the bar in place, to ensure adequate structural support.
Understanding Aging in Place
As we age we may experience changes in health that result in the need for assistance with daily activities such as bathing, dressing, walking, getting in and out of bed, eating, and toileting. We may also need assistance with transportation, household chores, paying bills, and shopping. We may no longer be able to live independently without such assistance. The need may arise from a progressive chronic illness such as Parkinson's disease or Alzheimer's disease, or a sudden change due to a debilitating accident or health-related event, such as a stroke.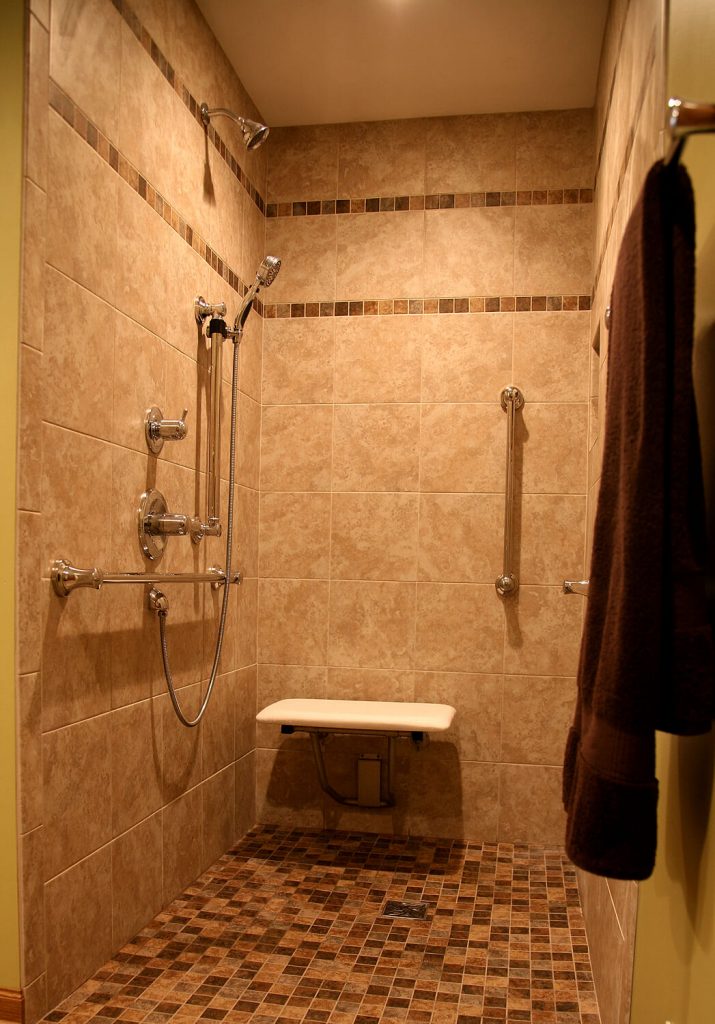 Home Modification Considerations
Once you identify areas that need to be addressed you can evaluate possible solutions. In some cases you can consider restructuring your living environment. For instance, if the bedrooms are upstairs and you cannot use the stairs, you may be able to convert a den or another room on the first level into a bedroom. You can also consider a stair glide to get you from one level to another if converting another room is not possible. Experts can help you determine if this is a feasible option and can provide you with cost estimates.
Room accessibility: The Houzz survey found that 16 percent widened a kitchen door, 11 percent widened a bathroom door, 6 percent widened a door or hallway somewhere else in the house, and 2 percent either installed an elevator or lift or prepared a space to do so in the future.
Kitchen accessibility: Houzz found that 28 percent or respondents changed their kitchen layout and 6 percent changed the location of their kitchen.

Kitchen functionality: Thirteen percent added seated work areas, 13 percent added easy-to-reach storage and 2 percent lowered counter heights. Others updated their appliances, with 28 percent adding easy-to-operate faucets and 24 percent installing easy-to-open appliances.

The important thing in kitchens is to keep it flexible. Varying kitchen countertop heights can allow for seated or wheelchair accessible prep stations as you age; in the meantime, they work well for shorter adults and kids. Think about the accessibility of appliances and cabinets, too. Drawer dishwashers can be a sleeker choice than simply raising the dishwasher to avoid bending over, for example, while pull-out cabinet drawers and organizers can make it easier to access kitchenware without digging through deep cabinets.

Bathroom accessibility: Twenty-six percent added an easy-access shower, 19 percent changed their bathroom layout and 7 percent changed the location of their bathroom.

Bathroom projects are some of the most often done, with the most popular project being large "curbless" showers that can accommodate a wheelchair or simply eliminate the need to step over anything to enter. It's an improvement that pays off for younger couples, too—the larger space can look luxe and spa-like.

Walk-in tubs are becoming a less common request. You have to open the door, sit down … and wait for the water to fill up. Then wait for it to drain before exiting. That can trigger an extra cost: widening the pipes for faster filling and draining. The cost of updating a shower or bath varies widely as part of larger remodeling projects.
Bathroom functionality: Thirty-eight percent raised the height of their toilet and 24 percent added seating in their existing shower or tub.Comfort height toilets can make it easier for someone who is elderly or disabled to sit down and get back up. Those are an easy swap. It's no more expensive than putting a regular toilet in. But don't assume higher is better. A shorter adult may actually have a tougher time maneuvering the taller fixture. Another, pricier option: a smart toilet, which cleans and dries the user. That can be attractive for people who have mobility issues.
You Might Also Be Interested In: