Kitchen Remodel in Elkhorn, WI
This kitchen remodel project was a great project to be a part of and a large part of that is that our clients were just that much fun. They had a blast during the project and knew that when it was all complete, they'd have a beautiful kitchen with a very important feature – the Beer Cooler!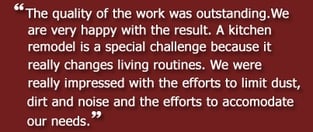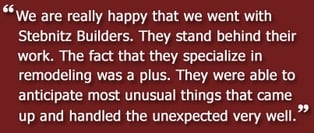 Custom Kitchen Remodel in Elkhorn
Cabinetry
| | |
| --- | --- |
| Hutch Cabinetry | |
| Cabinetry | Medallion Gold |
| Wood Species | Maple |
| Finish | Oyster Vintage |
| Door Style | Potters Mill Full Overlay |
Appliances

Listening is the cornerstone to every remodeling project we complete. Whether you're looking for a new interior designed kitchen, need help renovating or fixing a simple home remodeling issue or want a full home design & remodel, we're here ready to listen...
Call us at 800.410.8027 or click on the "Lets Get Started" button and take the first step toward a wonderful home improvement experience!
Stebnitz Builders is now offering, at no cost and no obligation, a Feasibility Walkthrough!
You Might Also Be Interested In: