Meet our New Youth Apprentice: Max Bochat
The Youth Apprenticeship program offers a partnership between Stebnitz Builders and local high schools to help students experience the home improvement industry as an option for their career path. In the last few years, we sponsored two apprentices, one of which joined our team, following graduation.
The program is mutually beneficial for both the student and our team. The student receives a low-risk opportunity to explore a new career option and experience the field at a deeper level, working hands-on, alongside our award-winning staff. Through this partnership, Stebnitz Builders is able to build a stronger connection with the school to promote our profession and build on our team.
Our current Youth Apprentice is Max Bochat from Elkhorn Area High School. Max has been working with us since March as he finishes up his last semester of high school. He will continue working with us through the summer before heading to college this fall.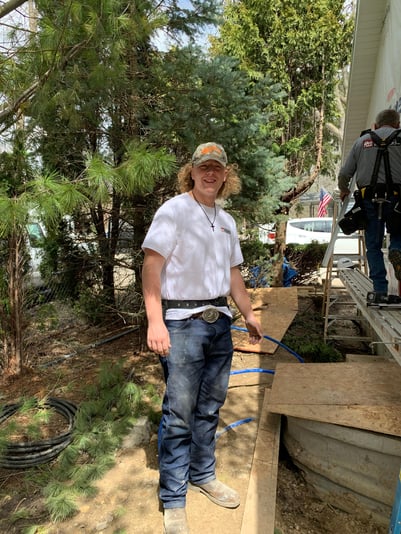 Max joined our team with an interest in carpentry after taking classes at EAHS. His main goal is to experience working on a construction site and gain perspective for his ultimate goal of teaching. Max will be attending the University of Wisconsin - Stout this fall where he will be playing football and working toward a technical education degree. His goal is to teach young people the benefits of the home improvement industry and help them build a career, working with their hands. He believes having the experience of working with our field crew will help him become a better teacher for his students.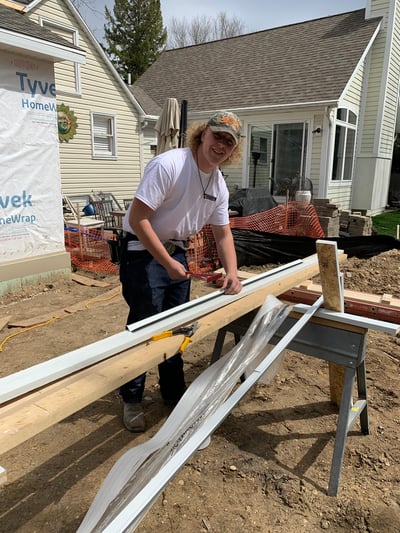 Max was busy in high school. Along with football, wrestling, rugby, track and field, and trap shooting during his athletic career, Max tutored a student who was unable to attend school for medical reasons during COVID.
Max is a well-rounded young man with a bright future ahead of him. We're excited to see all the many things he achieves and the lives he touches as a teacher.
You Might Also Be Interested In: