2015 Lakeland Builders Association New Home and Remodeling Expo at The Grand Geneva
The Lakeland Builders Association Expo is an event we look forward to every year. It not only brings us face-to-face with homeowners interested in remodeling their home, but it allows us to showcase new products with some really great trade partners and suppliers.

Since not everyone could make it to the Expo to meet these folks, we decided to make our way around the Expo and bring them to you!
Crafted Countertops
Location: Genoa City, WI
Web: www.craftedcountertops.com
Joe Stone and his team does some fantastic work. We've used them on numerous projects and never hesitate to recommend him to homeowners looking for natural and some man-made solid surface countertops.
► Watch their video on youtube here
---
Heritage Beam and Board
Location: Elkhorn, WI
Web: www.heritagebeamandboard.com
Heritage Beam and Board is a new company to us, but when we sat down and got to know them, we just knew our clients would love them. Located in Elkhorn, HB&B reclaims barn beams and boards and manufactures them in to other uses/ products. The work these artisans perform is truly impressive. Take a look at my discussion with them here.
► Watch their video on youtube here
---
Jack Valley Truffles
Location: Lake Geneva, WI
Web: www.jackvalleytruffles.com
The sweetest stop around the Expo was with Jack Valley Truffles. As our neighbor on the Expo floor, we got to know them quickly. The truffles are so good, I really felt bad not being able to share them with you all. Treat yourself this Easter to some of the best candy you can get your hands on. Visit them for their online-only sales at www.JackValleyTruffles.com Amazing!!
► Watch their video on youtube here
---
Delaney Street Mercantile
Location: Lake Geneva, WI
Web: www.delaneystreet.com
Delaney Street Mercantile was a very unique stop at the Expo. Beverly and Jeff Leonard's showroom is located at 905 W Main in Lake Geneva. They brought along a special product this year in custom mirror pieces. See the various styles they offer and prepare to be impressed with the wide range of offerings and applications.
► Watch their video on youtube here
---
Marling Homeworks
Location: Janesville, WI
Web: www.marlinghomeworks.com
Marling has been around for a while, but many might not know they are more than a material supplier located in Janesville. Marling Home Works, located within Marling is a kitchen design center offering a large showroom with several hands-on design looks for kitchens.
► Watch their video on youtube here
---
Nelson's HomeTowne Recreation
Location: Janesville, WI
Web: www.nelsonshtr.com
Duane and Nancy Nelson of Nelson's HomeTowne Recreation have been outfitting homes around Southeastern Wisconsin with some of the very best in-ground and above-ground pool systems, along with luxurious steamrooms and hot tubs.
In our visit with the Nelsons, they introduce us to a new combination in relaxation - hot tubs by Lazy Boy. And yes... They have reclining features!
► Watch their video on youtube here
---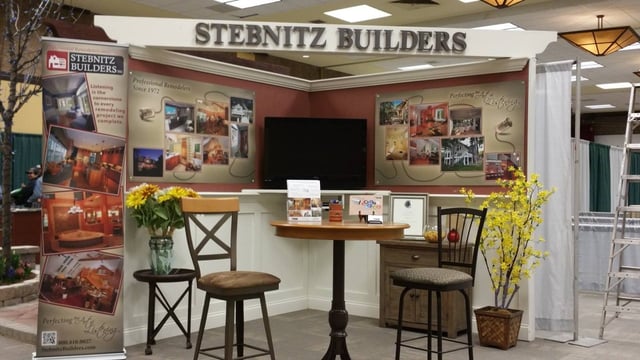 You Might Also Be Interested In: