Avoid a Wednesday Slow-Down With Your Computer
Did you know your computer might be slower to boot up on a Wednesday?
Our IT guys at The Computer Center in Janesville are absolute pros at what they do. But what makes them a cut above the rest is their approach to proactive solutions. Their "Tuesday Tidbits" is a quick read with great tips and answers to nagging issues many of us are occasionally faced with.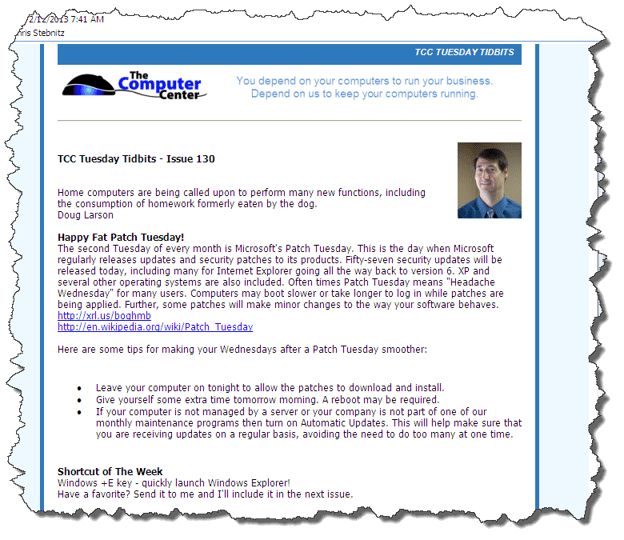 Thanks again to James and his team at The Computer Center. If your business is in need of a great IT team, we highly recommend them!

You Might Also Be Interested In: