Survey Says: Homeowners Are Ready to Remodel!
Significantly more U.S. homeowners are moving forward with renovation projects compared to this time last year, according to the second annual Houzz & Home survey that garnered more than 100,000 responses from the Houzz community of 14 million monthly unique users.
The report, shown here, shows that many homeowners believe now is a good time to remodel (53 percent), and 58 percent of those planning projects in the next two years will hire professional help.
More interesting results from the Houzz survey:
40% of the people surveyed looking to remodel their homes are considering building an addition or remodeling their current home in the next two years.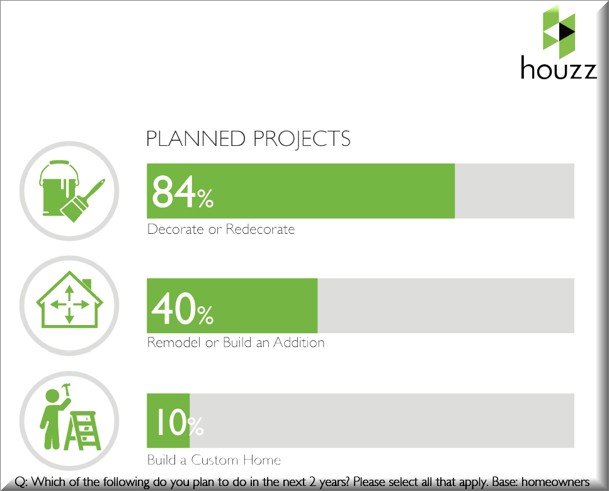 Our current projects that we are working with our clients on are very similar to the numbers below - the most popular projects with our clients continue to be kitchen and bathroom renovations.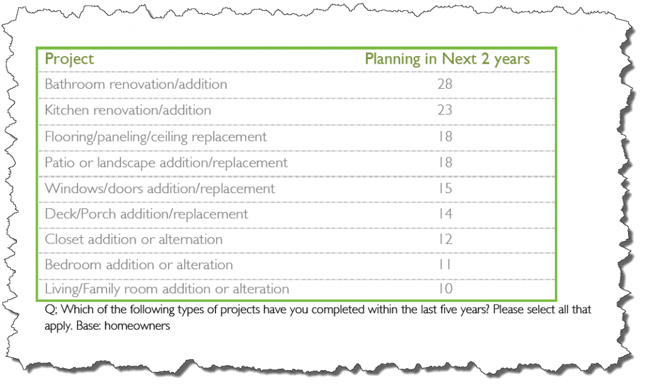 While Wisconsin, and more specifically southeastern WI, was later to see a slow-down in the building/ remodeling industry, it is also later to see a comeback like the rest of the country. However, 2013 is significantly better than the past three to four years.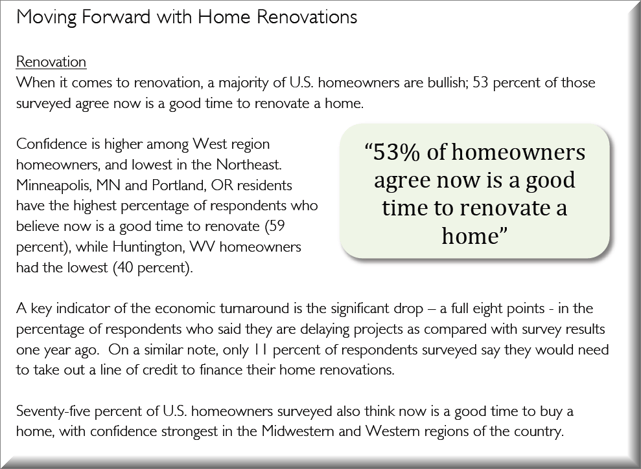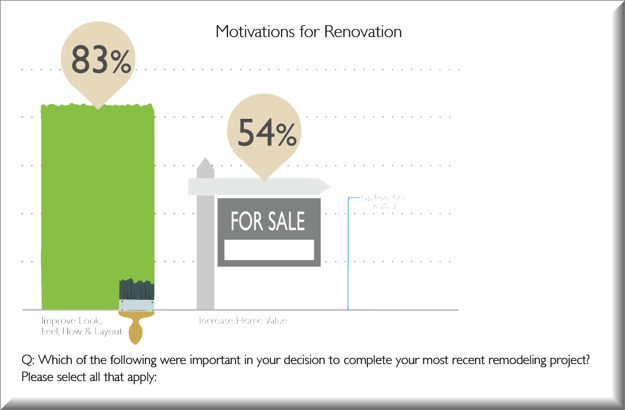 While many might think that cost is the most important factor for homeowners to consider when deciding on a contractor, this survey, like others we have seen and conducted ourselves, show that it is by far the criteria that is least important in the minds of the most homeowners.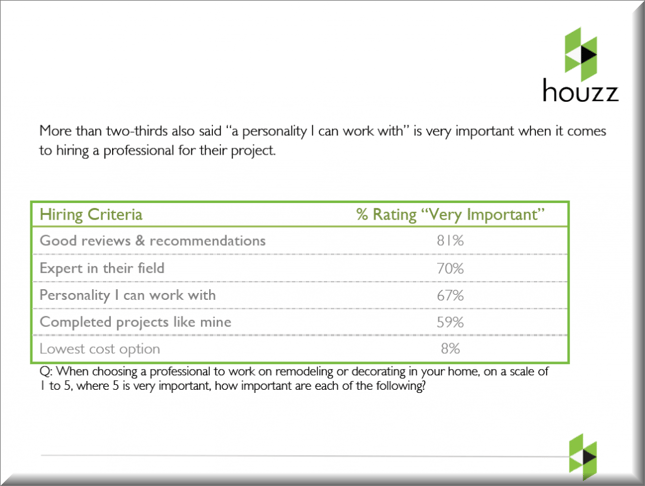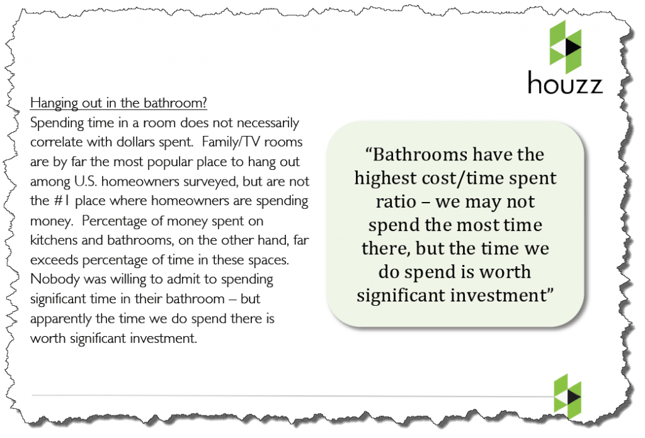 If you're like the other 53% of the over 100,000 respondents to the Houzz Survey and you're considering a remodeling project to your home, contact us to discuss the opportunities your home has to better fit your lifestyle.
We're here, ready to listen.

You Might Also Be Interested In: