Beauty Meets Function: Master Bathroom Remodel
In every project we complete, design, form, function and safety are all important aspects to a successful space plan. For the Koonz family, it was an absolute must.
The Koonz family had some unique needs that needed to be addressed. As physical abilities continued to change, the accessibility and safety in their master bathroom was a significant concern.
BEFORE BATHROOM REMODEL PHOTOS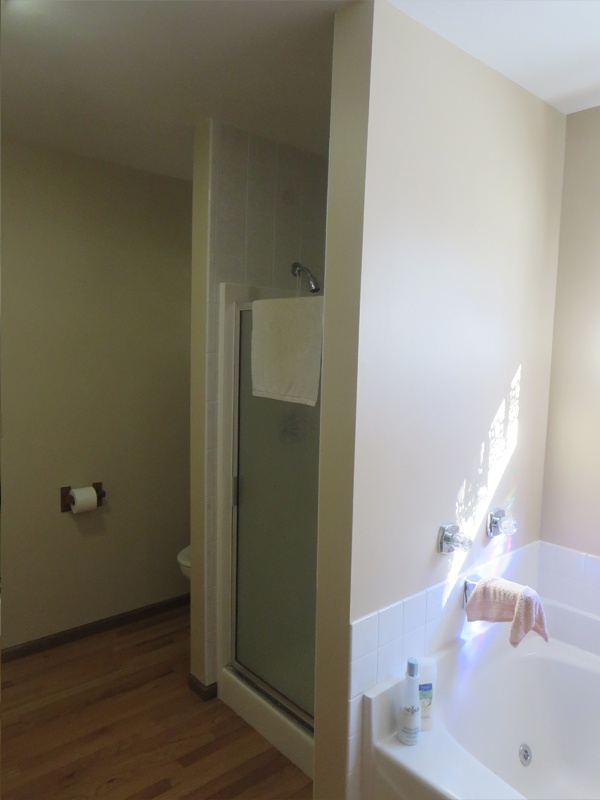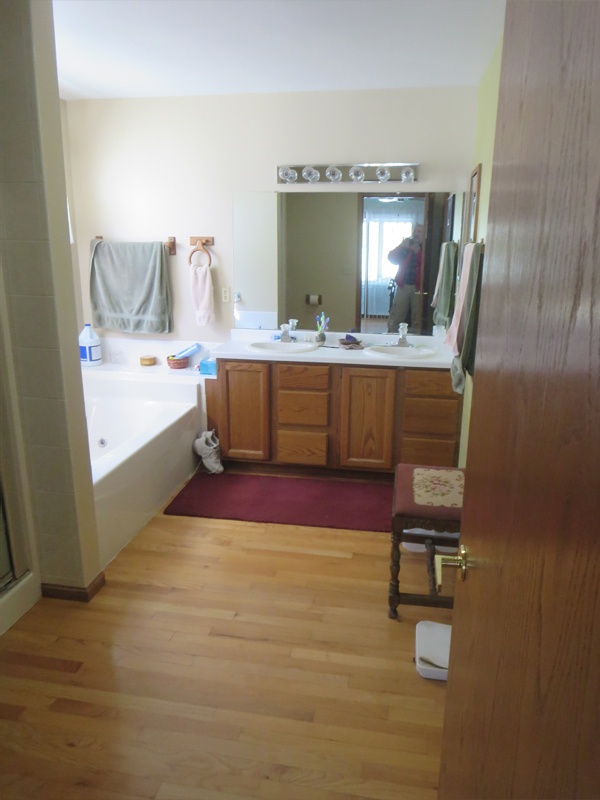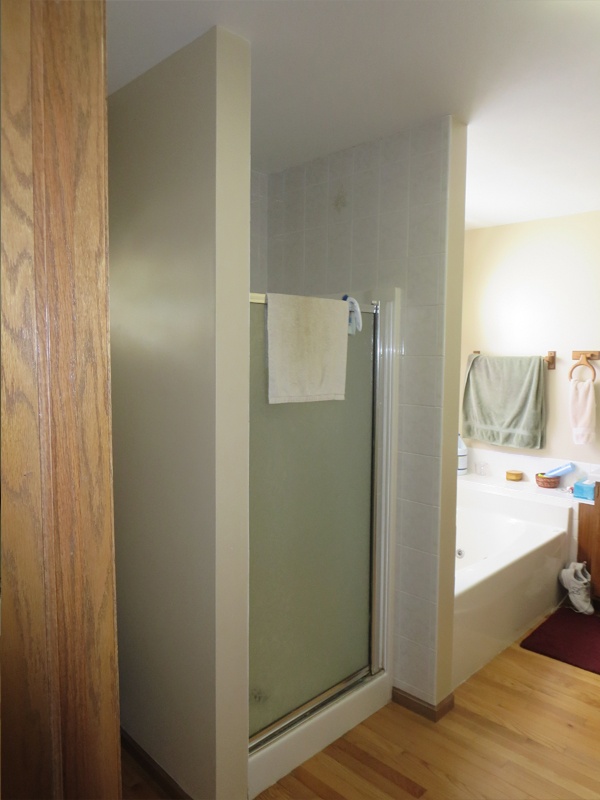 From the photos above, the challenges the Koonz family faced was the ability to maneuver a wheelchair in and around their master bathroom, clearly access the vanity and safely use the shower and toilet. The current layout and fixtures didn't allow for that easy access nor did it provide that extra sense of security that strategically placed grab bars can provide.
AFTER BATHROOM REMODEL PHOTOS
The layout of the bathroom was the first to change. We swapped places with the tub and vanity to give better access to both. A beautiful chrome grab bar was added along with matching towel bar and towel ring.
The vanity was changed out and now featured an angled cut-out for easy access for a wheelchair to pull completely up to the sink while protecting knees and legs from exposed plumbing and looking gorgeous doing it.
The toilet came out of the corner and we eliminated the privacy wall, giving it far easier access with a wheelchair. The original toilet was in great shape and we were able to reuse it. But now, it is equipped with much-needed chrome grab bars for added safety and convenience.
The shower was moved and reconstructed to allow for a larger walk-in tile shower with stylish chrome grab bars, an adjustable handheld showerhead and a comfortable fold-down shower bench – proving a bathroom can (and should) be functionally safe AND aesthetically beautiful at the same time.
Bath Fixtures
Delta 538-MPU-DST Single hole faucet
American Standard Sink: Cadet Oval
Delta T14038: Shower Valve
Delta 51900 24" grab bar slide bar with hand held on hose
Kohler Devonshire K1184-RA-0 Apron Front soaking tub
Delta 73818: 18" towel bar
Delta 73824: 24" towel bar
Delta 73850 Tissue Holder
Delta 73846 Towel Rings
Bathroom Flooring
A.O Belmar 12"x12" (Color: BL 92 Olive)
Bath Tub Surround
Back Splash: Belmar 12"x12" tile (Color BL 91 Cashmere one row, Belmar 2"X2" BL 96 Earth Blend one row & topped off with 3"X12" Bullnose Belmar Color: BL 91 Cashmere)
Bath Shower Floor
Belmar BL 96 Earth Blend 2"X2"
Shower Walls
Belmar 12"X12" BL 91 Cashmere, Includes two stripes one row each of 2"X2" BL 96 Earth Blend with one row of 12"X12" BL 91 Cashmere between them at 6' high on shower walls & one 12"X12" recess shampoo/ soap holder
---
CLIENT TESTIMONIAL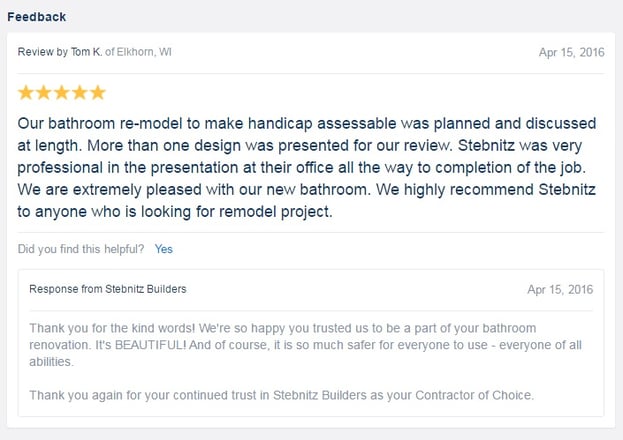 See more of our client reviews on our GuildQuality.com page here.

You Might Also Be Interested In: