Eliminate Deck Stress – Remodel With Low-Maintenance Decking
What's better than having an expansive, beautiful deck off the back of your home to enjoy the serenity of your backyard oasis?
Knowing you'll never have to refinish it again!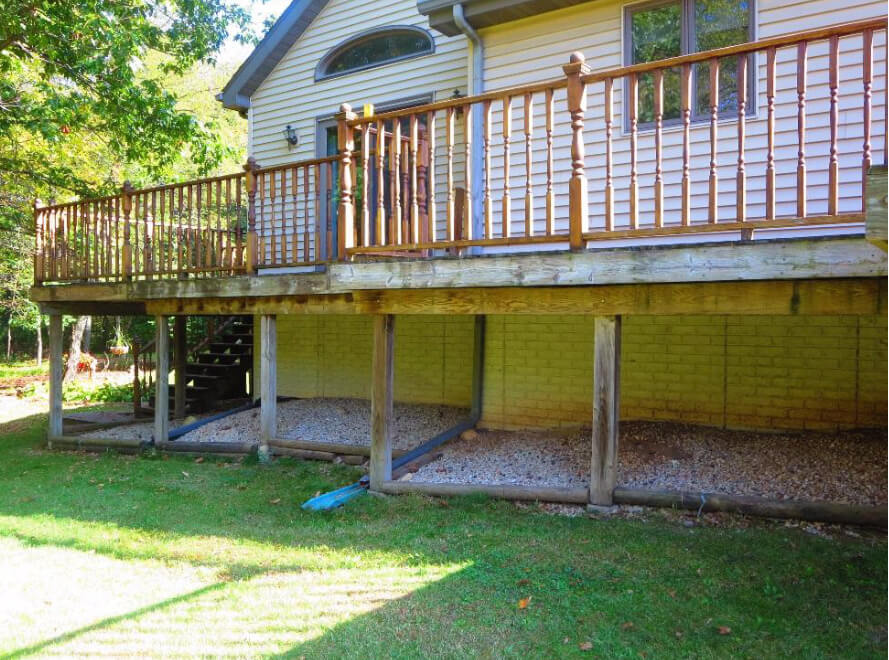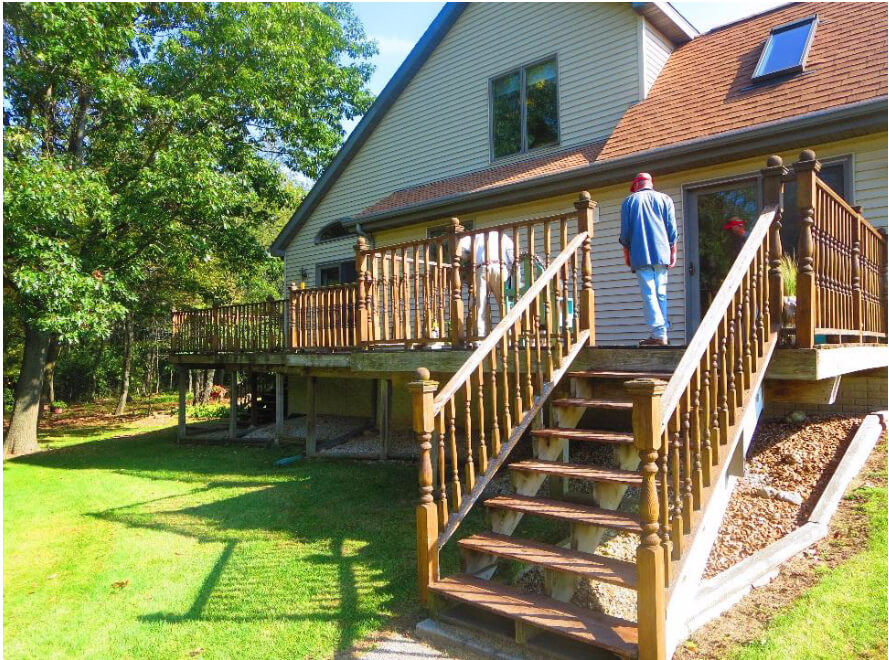 Our clients had a wonderful opportunity to relax looking across their beautiful backyard in Burlington, WI, but were facing the reality of having to do some major work to repair and refinish the deck's aging deck boards and railings. When they decided this was something they never wanted to do again, they called us to work with them on replacing the aging decking with low-maintenance decking and railing.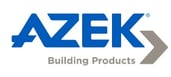 We replaced all the decking, skirt boards, stair risers and treads with AZEK's PVC Decking. The color choice of Sedona was a perfect match to the siding on their home.

The deck was then finished off with new TimberTech Radiance Railing in the same Brownstone finish.
A beautiful deck remodel to compliment the serenity of our clients' backyard view.
SAVE THE UNDERSTRUCTURE, SPRUCE UP THE SURFACE
If you are considering a revamp for your old wooden deck, but can't justify tearing down a perfectly good structural base, then don't! You may be able to save time and money by using AZEK® Deck to simply resurface your existing deck structure instead of starting over from scratch. As long as your deck understructure is in good shape, it should be easy to replank the structure and get rid of those warped, splintered, and rotten wooden deck boards. Once the replanking is complete, you'll be able to skip the yearly painting and staining that your old deck required and enjoy more time in your outdoor space.
Benefits
Faster installation
Cost effective
No more painting, staining or sealing
Adds value to your home
For best results when replanking your deck
Prior to installation, check to make sure all joists are level, structurally sound, and there are no nails or screws protruding.
Ensure that all joists are crowned correctly and are level across the top as AZEK Deck will conform to the surface contour of the substructure.
Proper joist spacing is required for proper installation. Joist spacing should not exceed 16" on center, or for a more rigid feel, 12" may be preferred.
Install solid wood blocking between each joist, placed every 4' - 6' within the structure to help reduce movement of the joists, excessive gapping, and give you a more uniform finished surface for your new AZEK Deck.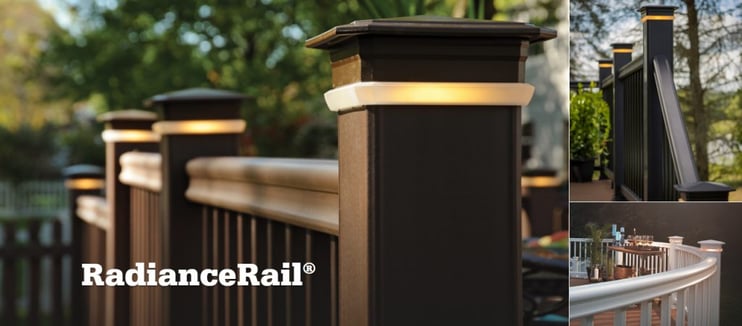 TimberTech's RadianceRail
With smooth lines, no visible hardware, and a traditional profile, RadianceRail is TimberTech's most sought-after railing collection. Choose from their largest collection of colors and infills for a truly customizable rail system.
It's all about Sophistication
With a traditional, high-end look, smooth lines, and hidden hardware, RadianceRail is the most popular TimberTech® railing. Customize your timeless outdoor living space when you choose from six classic colors, mix and match posts, rail colors, and infill options.
Colors: White, Black, Kona®, Brownstone, Slate Gray, Mountain Cedar
Rail Kit conveniently includes material for one straight or stair rail section (available in 6′ or 8′ sections in 36″ or 42″ rail heights)
Post Covers in 42″ and 12′ lengths, Post Caps and Post Skirts sold separately
Rail Packs are available in 6′, 8′ and 10′ sections
Custom Rail Packs available for aluminum, cable or glass infill options
Hardware Mounting Kits available in bulk
25-year limited warranty for residential applications
Infill Options: composite, aluminum, stainless steel cable, glass channel kit
Profile Details
TimberTech's traditional rail profile offers the most versatile options for color and infill.
You Might Also Be Interested In: